Terms of Service
Explore our Air Conveyance Systems Terms of Service.
TERMS OF USE AIR CONVEYANCE SYSTEMS
By accessing this web site, you are agreeing to be bound by these web site Terms and Conditions of Use, all applicable laws and regulations, and agree that you are responsible for compliance with any applicable local laws. If you do not agree with any of these terms, you are prohibited from using or accessing this site. The materials contained in this web site are protected by applicable copyright and trade mark law.
INTELLECTUAL PROPERTY RIGHTS
All copyrights, trademarks, patents and other intellectual property rights in and on our website and all content and software located on the site shall remain the sole property of www.airconveyance.com or its licensors. The use of our trademarks, content and intellectual property is forbidden without the express written consent from www.airconveyance.com.
YOU MUST NOT
Republish material from our website without prior written consent.
Sell or rent material from our website.
Reproduce, duplicate, create derivative, copy or otherwise exploit material on our website for any purpose.
Redistribute any content from our website, including onto another website.
ACCEPTABLE USE
You agree to use our website only for lawful purposes, and in a way that does not infringe the rights of, restrict or inhibit anyone else?s use and enjoyment of the website. Prohibited behavior includes harassing or causing distress or inconvenience to any other user, transmitting obscene or offensive content or disrupting the normal flow of dialogue within our website.
You must not use our website to send unsolicited commercial communications. You must not use the content on our website for any marketing related purpose without our express written consent.
RESTRICTED ACCESS
We may in the future need to restrict access to parts (or all) of our website and reserve full rights to do so. If at any point, we provide you with a username and password for you to access restricted areas of our website, you must ensure that both your username and password are kept confidential.
REVISIONS
www.airconveyance.com may change these terms from time to time and so you should check these terms regularly. Your continued use of our website will be deemed acceptance of the updated or amended terms. If you do not agree to the changes, you should cease using our website immediately.
If any of these terms are determined to be illegal, invalid or otherwise unenforceable, it shall be severed and deleted from these terms and the remaining terms shall survive and continue to be binding and enforceable.
LIMITATION OF LIABILITY
The materials at this site are provided ?as is? without any express or implied warranty of any kind including warranties of merchantability, noninfringement of intellectual property, or fitness for any particular purpose. In no event shall www.airconveyance.com or its agents or officers be liable for any damages whatsoever (including, without limitation, damages for loss of profits, business interruption, loss of information, injury or death) arising out of the use of or inability to use the materials, even if www.airconveyance.com has been advised of the possibility of such loss or damages.
(647) 771-5809
HOW Our Patented AirWash Technology Works
Improve Your Facility's Processing with ACS Innovation
DISCOVER HOW ACS TECHNOLOGY CAN BECOME YOUR PROCESSING FACILITY'S HIDDEN ADVANTAGE. SPEAK TO US TO LEARN HOW OUR SYSTEMS CAN HELP YOU!
EXPLORE WHAT WE DO AT AIR CONVEYANCE SYSTEMS
Elutriation Systems
Learn how we've enhanced, upgraded, and optimized a standaard elutriation system with our patented Air Wash Technology.
Learn More
Air Wash & Dedusting
Improve every aspect of your bi-product material separation process with the leading technology available on the market.
Learn More
Trim & Scrap Handling
Our InLine Venturi System combined with the Multiair blower unit is perfect for continuous edge trim, process waste handling and more.
Learn More
Pneumatic Conveying
Our "modular" pneumatic conveying solutions allow for both the conveying and the separating of process waste.
Learn More
Maximize Production, Minimize Costs and Downtime
At Air Conveyance Systems, we're the leading providers of bulk material handling solutions. Discover how our Air Wash technology and services can streamline your facility's processes, reduce manual labour, increase production and process speed, reduce waste and overall costs, and maximize your business profits.
LEARN WHAT ACS TECHNOLOGIES CAN DO FOR YOUR PROCESSES

Recycling
Learn more about how Air Conveyance Systems specifically, and AirWash System (Similar to elutriation) in general, can be applied to dramatically improve the bulk material handling processes within the recycling industry.

Bulk Material Solutions
Explore our Air Wash System and other various technologies, principles and methods to improve and optimize all aspects of the bulk material handling processes and solutions you're using every day inside your facility or business.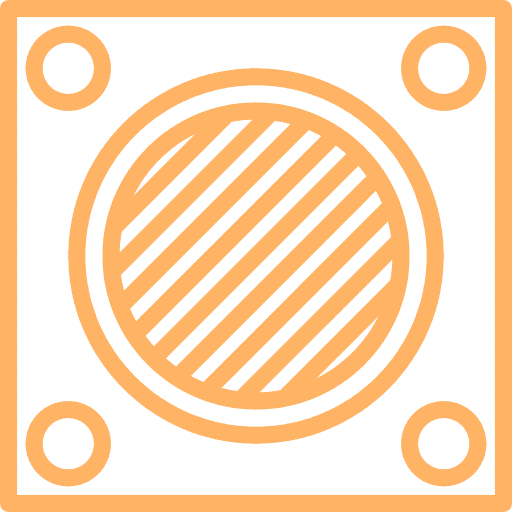 Applications
Learn about the various applications and industries our Air Conveyance Systems patented Air Wash System technology can be used in to optimize and improve how your facility processes and handles bulk materials.

Case Studies
View our case studies and see the real results our clients experienced following the installation and integration of a patented Air Conveyance Systems Air Wash Technology inside their company or facility.
Technology
Learn how our Air Wash technology works, what separates it from our competitors and why so many businesses and material processing facilities rely on Air Conveyance Systems for their bulk material process needs.
LEARN MORE ABOUT WHAT WE DO AND HOW WE CAN HELP YOU
About ACS
Air Conveyance Systems was established in 1999. Since our inception, we've integrated more than 100 working applications of our Air Wash Technology recovering and diverting millions of pounds from local landfills, saving companies money, increasing production, and maximizing output. We have a full-sized production facility where we can run your material samples, demonstrate the effectiveness, and show you the benefits an ACS system could bring to your business.
Parts & Products
At Air conveyance Systems, we develop, design, and fabricate a variety of bulk material handling solutions. Moreover, every system we offer exceeds industry standards by using only the highest-quality parts available. As a single-source solution, we inventory, distribute, and install all the parts, products, and components used in each one of our ACS material handling solutions. Click the button below to explore the various parts and products we offer here at Air Conveyance Systems.
Air Wash Dedusting & Separation
Our Air Wash System cleans and conveys your regrind all in one step! Our patented design uses one blower sized to efficiently evacuate, convey and clean your material. The unwanted fines, stringers and dust are collected in a sealed drum making your entire material handling process run smoothly with maximum production and minimal downtime. Imagine how Air Conveyance Systems Air Wash Technology  cab benefit and transform your business.
ACS Service Areas
At Air Conveyance System we manufacture, distribute, install our patented Air Wash technology to our clientele throughout North America. We also provide support, service, parts and consulting as well. To contact us to learn more about how we can help you, click the button below.
Contact ACS
Are you interested in learning more about how our patented ACS Air Wash technology can optimize the bulk material handling processes inside your facility? If so, call us at the number below or complete the form to discuss how an Air Conveyance System could maximize production and profits at your company.
HOW AN ACS SOLUTION CAN OPTIMIZE YOUR PROCESSING FACILITY?
Learn HOW our innovative Air Wash material handling solution can benefit YOUR facility by requesting a Free No-Obligation Processing Improvement Validation Study. Click the button below to learn more.