Explore Our Premium ACS Valves
Our Rotary Valves, type RV and RF, are suitable for feeding of granulates, (granules, pellets, flakes, small moulded products etc.) either into a pressurized pneumatic conveying line or as a metering device. The valves design ensures minimal pressure losses when introducing products into a pressurized conveying line.
Our Rotary Valves contain a slow rotating, enclosed, six chambered rotor. Each of the chambers' divisions is fitted with a wear-resistant polyurethane blade, which forms an air-tight seal with the precision-made valve housing, preventing any material from jamming the rotor.
RV and RF Rotary valves are suitable for many differing applications involving the controlled delivery of material to a conveying system or to a production process.
Negative pressure, (vacuum), conveying system
Positive pressure conveying system
Suction/blowing system (utilizing positive and negative pressure conveying)
To meet the demands of industry two versions of the Rotary valve – the RV and the RF.
The RV version is specifically designed to handle granular materials with minimum air losses through the valve.
The design of the RF version allows it to handle flake material, such as some types of plastic regrind. The RV rotor is suited to handling granular material. Polyurethane chamber blades form an air-tight seal with the rotor housing, reducing air leakage to a minimum.
The RF rotor is able to handle flake materials. Flexible polyurethane blades are fitted to either side of the stubs of the chamber division walls, to prevent any flakes from jamming the rotor during operation.
As standard, the RV/RF 20 is available with any one of four geared motors. The gearing selected should match the application to ensure optimum operation.
Standard versions of the RV/RF 40 provide a choice of three rotor speeds.
A variable speed range for both 20 and 40 versions can be obtained by use of an electrical speed controller (inverter).
As standard, all rotary valves are fitted with "sealed for life" bearings.
The degree to which each chamber of the rotary valve will be filled will depend upon material density. As a guideline a chamber will be 85% filled if the material is a free-flowing granulate with a bulk density of 37 lbs/ft3. Filling efficiency increases as rpm decrease.
Valve capacity is reduced when handing light, less free-flowing materials. For such applications Kongskilde recommends a maximum rotor speed of 50 rpm.
Our Rotary Valves are carefully designed to minimize air leakage, but this can never be avoided completely, due to the pressure differential across the valve. On the outlet side compressed air will flow into the valve chambers, and escape on the inlet side.
Please ask for further details.
Would You Like To Speak To Us About Our 
ACS Rotary Valves
?
If you'd like to talk to us about our premium ACS Rotary Valves, click the button below to contact us here at Air Conveyance Systems. We'd be more than happy to discuss your specific needs relating to our ACS Valves and their application inside your facility.
Maximize Production, Minimize Costs and Downtime
At Air Conveyance Systems, we're the leading providers of bulk material handling solutions. Discover how our Air Wash technology and services can streamline your facility's processes, reduce manual labour, increase production and process speed, reduce waste and overall costs, and maximize your business profits.
LEARN WHAT ACS TECHNOLOGIES CAN DO FOR YOUR PROCESSES

Recycling
Learn more about how Air Conveyance Systems specifically, and AirWash System (Similar to elutriation) in general, can be applied to dramatically improve the bulk material handling processes within the recycling industry.

Bulk Material Solutions
Explore our Air Wash System and other various technologies, principles and methods to improve and optimize all aspects of the bulk material handling processes and solutions you're using every day inside your facility or business.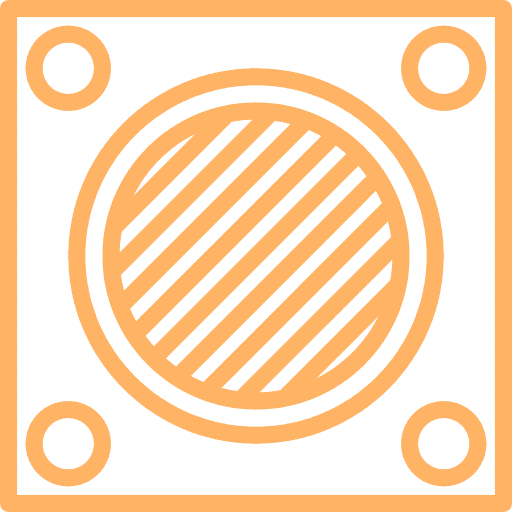 Applications
Learn about the various applications and industries our Air Conveyance Systems patented Air Wash System technology can be used in to optimize and improve how your facility processes and handles bulk materials.

Case Studies
View our case studies and see the real results our clients experienced following the installation and integration of a patented Air Conveyance Systems Air Wash Technology inside their company or facility.
Technology
Learn how our Air Wash technology works, what separates it from our competitors and why so many businesses and material processing facilities rely on Air Conveyance Systems for their bulk material process needs.
ACS Service Areas
At Air Conveyance System we manufacture, distribute, install our patented Air Wash technology to our clientele throughout North America. We also provide support, service, parts and consulting as well. To contact us to learn more about how we can help you, click the button below.
Contact ACS
Are you interested in learning more about how our patented ACS Air Wash technology can optimize the bulk material handling processes inside your facility? If so, call us at the number below or complete the form to discuss how an Air Conveyance System could maximize production and profits at your company.
HOW AN ACS SOLUTION CAN OPTIMIZE YOUR PROCESSING FACILITY?
Learn HOW our innovative Air Wash material handling solution can benefit YOUR facility by requesting a Free No-Obligation Processing Improvement Validation Study. Click the button below to learn more.