The OK pipe system is ideal for pneumatic and mechanical conveying and for ventilating applications in both farming and industry.
The simple and flexible pipe systems may be adjusted to suit any specific purpose, resulting in shorter conveying distances and therefore the most efficient and economical solutions.
Applications range from the conveying of crops, waste paper, plastic granulates and sawdust to complete ventilation systems.
Customized systems can be supplied tailored to meet any specific requirement whether for conveying or for ventilating.
Robust construction Tight joints
The sturdily constructed OK pipe system is made from galvanized sheet steel. The rolled pipe ends serve as reinforcements, maintaining the circular shape and ensuring tight joints.
Selection of wall thicknesses
Choice of wall thickness depends largely on the wear to which the pipe system will be exposed. The wide range of pipes is therefore available in different thicknesses ? OK standard, OKR reinforced and OKD extra reinforced (for gravity flow).
Three pipe diameters
The OK pipe system is available in three different diameters: OK 100 (100 mm), OK 160 (160 mm) and OK 200 (200 mm). The dimensions refer to the outside pipe diameters.
Full utilization of the air stream
The advanced production machinery ensures a continuous smooth inner surface of the pipeline, thus giving gentle and efficient conveying ? even in downpipes ? as well as maximum utilization of the air stream.
Modular pipe system
Designed in modular form the OK pipe system comprises pipes, bends, branches, diverters, cyclones, outlets, etc. The components are assembled quickly and easily using the unique OK quick-release couplings. The wide choice of OK pipes and accessories ensures flexibility and ease of installation in existing buildings.
Temporary and permanent installations
Two types of OK couplings are available for temporary and permanent systems, respectively.
If the pipe system is to be dismantled or altered frequently, it is advantageous to select the OK quick-release couplings for assembly and removal without the use of tools. The relatively low weight of the OK pipes facilitates assembly.
For permanent systems OK bolt couplings are preferable.
Saving floor space by wall or ceiling mounting
OK pipe supports permit wall and ceiling mounting, thus keeping clear valuable floor space in production premises or storage plants.
The OK couplings make maintenance and alterations easy tasks. Worn-out parts are replaced and new components added when required. The OK pipe system is so complete that the requirement for special parts will be unlikely.
Modern technology Competitive prices
The modern manufacturing technology together with the carefully devised modular design and the extensive use of standardized components ensures an efficient system at competitive prices. Enquiries for quotations, without obligation, are always welcome.
Easy ordering Prompt delivery
The following pages give detailed technical information and order numbers of the individual items. To expedite delivery always quote these numbers, as all components are stock items.
Expertise and know-how
The company has supplied pneumatic pipe systems for over forty years. Such experience, of course, adds greatly to knowledge and expertise in this field. Do not hesitate to consult with us for an economical solution that will not only meet the demands of today but will also be easy to alter to those of tomorrow.
Being one of the leading pipe system suppliers in Europe is both an obligation and a privilege.
Are You Looking For One Of Our Custom 
OK Pipe Solutions
?
Regardless of your specific needs, here at Air Conveyance Systems, we can create a custom OK Pipe solution based on your unique business needs. Click the button below to request more information on our OK Pipe Systems, and we can provide insight into the perfect solution for you.
Maximize Production, Minimize Costs and Downtime
At Air Conveyance Systems, we're the leading providers of bulk material handling solutions. Discover how our Air Wash technology and services can streamline your facility's processes, reduce manual labour, increase production and process speed, reduce waste and overall costs, and maximize your business profits.
LEARN WHAT ACS TECHNOLOGIES CAN DO FOR YOUR PROCESSES

Recycling
Learn more about how Air Conveyance Systems specifically, and AirWash System (Similar to elutriation) in general, can be applied to dramatically improve the bulk material handling processes within the recycling industry.

Bulk Material Solutions
Explore our Air Wash System and other various technologies, principles and methods to improve and optimize all aspects of the bulk material handling processes and solutions you're using every day inside your facility or business.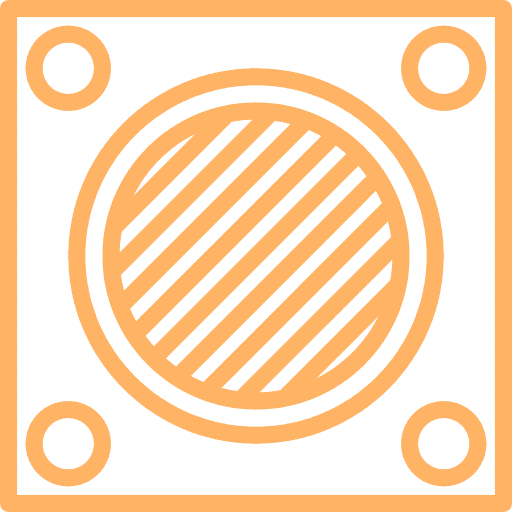 Applications
Learn about the various applications and industries our Air Conveyance Systems patented Air Wash System technology can be used in to optimize and improve how your facility processes and handles bulk materials.

Case Studies
View our case studies and see the real results our clients experienced following the installation and integration of a patented Air Conveyance Systems Air Wash Technology inside their company or facility.
Technology
Learn how our Air Wash technology works, what separates it from our competitors and why so many businesses and material processing facilities rely on Air Conveyance Systems for their bulk material process needs.
ACS Service Areas
At Air Conveyance System we manufacture, distribute, install our patented Air Wash technology to our clientele throughout North America. We also provide support, service, parts and consulting as well. To contact us to learn more about how we can help you, click the button below.
Contact ACS
Are you interested in learning more about how our patented ACS Air Wash technology can optimize the bulk material handling processes inside your facility? If so, call us at the number below or complete the form to discuss how an Air Conveyance System could maximize production and profits at your company.
HOW AN ACS SOLUTION CAN OPTIMIZE YOUR PROCESSING FACILITY?
Learn HOW our innovative Air Wash material handling solution can benefit YOUR facility by requesting a Free No-Obligation Processing Improvement Validation Study. Click the button below to learn more.