ACS FAQ
Do you have questions about our patented ACS Air Wash technology? Get the answers to your questions here.
ACS Frequently Asked Questions
Explore some of the most commonly asked questions we get asked about our Air Conveyance Systems Air Wash Technology and of course, their answers below.
How does the Air Wash Material Separation system work?
The Air Wash separator has an inner Vortex that travels in an upward direction. The "Air Wash'" patented advantage is its ability to modify the size, speed and position of the inner vortex. This allows precise control of material separation, for a wide range of applications.
Heavy materials are carried to the outside by centrifugal force, and after two to three revolutions are discharged by an air lock. Light materials are captured by the upward spiralling vortex and are removed through the upper basket and conveyed to a discharge port.
What industries use the "Air Wash" Material Separation System?
Grain and Seed Mill Operations use the Air Wash Material System to modernize and improve their old screening and aspirator technology.
Carpet, tire and plastic recyclers use the Air Wash for fiber and contaminant separation.
Injection molding and automotive suppliers can re-use their scrap utilizing the air wash
Bakery Waste and Saw Dust material recovery companies can use our technology for the advancing opportunities in these sectors.
Check out our Industries page to learn more about the various sectors we serve.
Why does the Air Wash outperform aspirator and elutriation technology?
The airwash conveys and separates material simultaneously. We use less air, which requires less horsepower and filtration. With no internal moving parts and the fan positioned on the cyclone's clean side, we experience minimal material wear. Adjustments can be made while the air wash is running, giving the operator instantaneous feedback.
Initial investment and operational costs are lower, and we can easily integrate the Air wash with your existing equipment.
Click the following link for a full breakdown of how our technology is dramatically superior to standard Elutriation Systems.
Can the Air Wash system integrate into our existing Grain or Seed Mill operation?
Yes. We can evacuate your Dehullers or impact equipment, perform the critical material separation function and then convey your grain and animal feed bi-products to staging silos and storage totes.
How does the "Air Wash System" integrate with Carpet and Tire Recycling operations?
We will evacuate your size reduction equipment, convey and separate materials to your desired specifications and locations.
Our system is modular, and we routinely design custom layouts based on your space and equipment criteria.
How do we request a free No-obligation validation study for our application?
What sample size do you require for a validation study?
70 pounds will suffice for the first trial which coincides with the maximum weight your local courier will accept
You can ship all samples freight prepaid to our R&D Laboratory located at: 100 Frid Street, Unit 17, Hamilton, Ontario L8P 4M4
For our USA Customers, our customs agent will expedite and clear your sample shipment to minimize any delays.
When your samples arrive, our research staff will run validation trials to determine bi-product recovery yields, throughput rates, vortex gate and air volume settings.
Validation Studies will be completed five working days after receipt of the sample.
Do you guarantee your equipment and installations?
What Geographical Area do you service?
Our installation technicians provide complete service throughout Canada and the United States. In most cases, we will supervise local tradesmen during the installation and commissioning process.
Our technician will stay to train your operators to ensure a trouble-free, rapid deployment of the "Air Wash Material Separation System."
Are There Any Types of Materials or Processes ACS Technology Isn't Ideal For?
Although our technology is extremely effective in the vast majority or material processing applications, we advise against using it to process anything wet, or in a wet environment. ACS technology is designed to work in a dry environment with dry materials.
Do You Have A Question About Our ACS Technology That Isn't Answered Here?
Not a problem, simply click the button below, and you'll be directed to a page where you can submit any specific questions you have, and we'll follow up with the answers you need.
Maximize Production, Minimize Costs and Downtime
At Air Conveyance Systems, we're the leading providers of bulk material handling solutions. Discover how our Air Wash technology and services can streamline your facility's processes, reduce manual labour, increase production and process speed, reduce waste and overall costs, and maximize your business profits.
EXPLORE WHAT WE DO AT AIR CONVEYANCE SYSTEMS
Elutriation Systems
Learn how we've enhanced, upgraded, and optimized a standaard elutriation system with our patented Air Wash Technology.
Learn More
Air Wash & Dedusting
Improve every aspect of your bi-product material separation process with the leading technology available on the market.
Learn More
Trim & Scrap Handling
Our InLine Venturi System combined with the Multiair blower unit is perfect for continuous edge trim, process waste handling and more.
Learn More
Pneumatic Conveying
Our "modular" pneumatic conveying solutions allow for both the conveying and the separating of process waste.
Learn More
HOW Our Patented AirWash Technology Works
Improve Your Facility's Processing with ACS Innovation
DISCOVER HOW ACS TECHNOLOGY CAN BECOME YOUR PROCESSING FACILITY'S HIDDEN ADVANTAGE. SPEAK TO US TO LEARN HOW OUR SYSTEMS CAN HELP YOU!
LEARN WHAT ACS TECHNOLOGIES CAN DO FOR YOUR PROCESSES

Recycling
Learn more about how Air Conveyance Systems specifically, and AirWash System (Similar to elutriation) in general, can be applied to dramatically improve the bulk material handling processes within the recycling industry.

Bulk Material Solutions
Explore our Air Wash System and other various technologies, principles and methods to improve and optimize all aspects of the bulk material handling processes and solutions you're using every day inside your facility or business.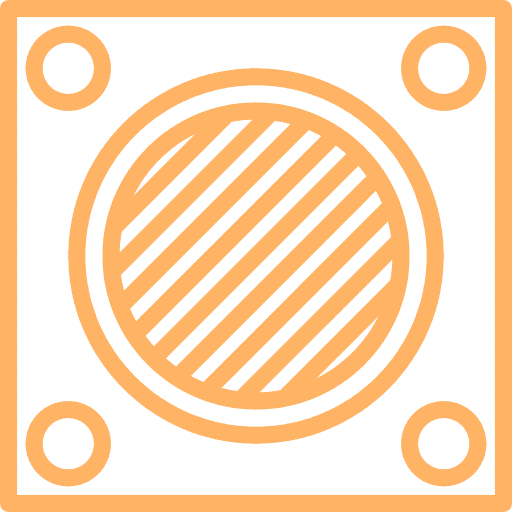 Applications
Learn about the various applications and industries our Air Conveyance Systems patented Air Wash System technology can be used in to optimize and improve how your facility processes and handles bulk materials.

Case Studies
View our case studies and see the real results our clients experienced following the installation and integration of a patented Air Conveyance Systems Air Wash Technology inside their company or facility.
Technology
Learn how our Air Wash technology works, what separates it from our competitors and why so many businesses and material processing facilities rely on Air Conveyance Systems for their bulk material process needs.
LEARN MORE ABOUT WHAT WE DO AND HOW WE CAN HELP YOU
About ACS
Air Conveyance Systems was established in 1999. Since our inception, we've integrated more than 100 working applications of our Air Wash Technology recovering and diverting millions of pounds from local landfills, saving companies money, increasing production, and maximizing output. We have a full-sized production facility where we can run your material samples, demonstrate the effectiveness, and show you the benefits an ACS system could bring to your business.
Parts & Products
At Air conveyance Systems, we develop, design, and fabricate a variety of bulk material handling solutions. Moreover, every system we offer exceeds industry standards by using only the highest-quality parts available. As a single-source solution, we inventory, distribute, and install all the parts, products, and components used in each one of our ACS material handling solutions. Click the button below to explore the various parts and products we offer here at Air Conveyance Systems.
Air Wash Dedusting & Separation
Our Air Wash System cleans and conveys your regrind all in one step! Our patented design uses one blower sized to efficiently evacuate, convey and clean your material. The unwanted fines, stringers and dust are collected in a sealed drum making your entire material handling process run smoothly with maximum production and minimal downtime. Imagine how Air Conveyance Systems Air Wash Technology  cab benefit and transform your business.
ACS Service Areas
At Air Conveyance System we manufacture, distribute, install our patented Air Wash technology to our clientele throughout North America. We also provide support, service, parts and consulting as well. To contact us to learn more about how we can help you, click the button below.
Contact ACS
Are you interested in learning more about how our patented ACS Air Wash technology can optimize the bulk material handling processes inside your facility? If so, call us at the number below or complete the form to discuss how an Air Conveyance System could maximize production and profits at your company.
HOW AN ACS SOLUTION CAN OPTIMIZE YOUR PROCESSING FACILITY?
Learn HOW our innovative Air Wash material handling solution can benefit YOUR facility by requesting a Free No-Obligation Processing Improvement Validation Study. Click the button below to learn more.