Who We Are
Who We Are And The Story Behind Our Unique Technology
WHO WE ARE AT AIR CONVEYANCE SYSTEMS
At Air Conveyance Systems, we design and manufacture highly efficient, reliable methods for separating material of varying bulk density. Our Air Wash separates light-weight contaminants from heavier material or heavy-weight contaminants from lighter material.
From Plastic pellet de-dusting to Plastic, Rubber & Carpet Recycling, we have it covered.
When it comes to Scrap Recovery and Pneumatic Conveying, we have the experience, know-how and equipment to get the job done and save you money.
THE STORY BEHIND AIR CONVEYANCE SYSTEMS
Founded in 1999, Peter Simpson started Air Conveyance Systems as an innovative solution to a problem he continued to encounter while working in the engineering field.
Raised in Hamilton, Peter graduated from Mohawk College, followed by Guelph University with a degree in Industrial and Environmental Engineering.
Several decades ago, while working as an environmental engineer for a large automotive company that supplied 10000 instrument panels a day to the big three, he became keenly aware of the amount of end of life materials being discarded as a result of the production process.
This led to the unfortunate fact of about 10,000 pounds of loose vinyl and foam being discarded every 8 hrs and sent to the local landfill.
Incredibly, the landfill had to ban the material because of sheer volume. It was therefore Pete's job to find a solution to divert the scrap, in hopes of recycling it and ultimately saving the company money.
This problem caused Peter to connect with various other companies who were all experiencing a similar issue. Without exception, all of them wanted to divert the scrap material from landfills because of the high cost and the green movement. However, the technology to solve the problem simply wasn't available.
The biggest problem facing the development of a solution was separating the various components to their original ingredients, or back into a form where they can be re-used.
For instance, this hose is considered scrap, but if you can separate the PVC plastic from the fibre, both portions can be re-used.
This problem led to the inception of Air Conveyance Systems and the creation of our patented Air Wash technology, which effectively and efficiently converts scrap and end of life materials into useable and sellable products.
Since the original prototype, the AirWash technology has experienced continual innovation to the present day where it is now considered the most effective bi product material separation solution available on the market.
Since that point, we have hundreds of working applications recovering and diverting millions of pounds of material from local landfills and saving companies money.
We have a full-sized production facility that we can run your sample material and show you the results.
At Air Conveyance Systems, we design, fabricate and install all of our material separation and bi product recovery systems.
To this day, the patented Air Wash is the heart of our separation system.
We are the leaders in plastic recycling systems specializing in converting carpet, tire, computer and automotive waste into re-usable products.
Equipped with a full-sized production testing lab, we can demonstrate our separation technology, eliminating any process surprises.
To this day, we continue to assist our clients in diverting their waste streams from landfills to marketable products that can be re-used internally or outsourced to other companies.
We have diverted millions of pounds of waste from local landfills, making our customers environmentally sound with increased profits margins and decreased operational costs.
HOW Our Patented AirWash Technology Works
Improve Your Facility's Processing with ACS Innovation
DISCOVER HOW ACS TECHNOLOGY CAN BECOME YOUR PROCESSING FACILITY'S HIDDEN ADVANTAGE. SPEAK TO US TO LEARN HOW OUR SYSTEMS CAN HELP YOU!
Maximize Production, Minimize Costs and Downtime
At Air Conveyance Systems, we're the leading providers of bulk material handling solutions. Discover how our Air Wash technology and services can streamline your facility's processes, reduce manual labour, increase production and process speed, reduce waste and overall costs, and maximize your business profits.
LEARN WHAT ACS TECHNOLOGIES CAN DO FOR YOUR PROCESSES

Recycling
Learn more about how Air Conveyance Systems specifically, and AirWash System (Similar to elutriation) in general, can be applied to dramatically improve the bulk material handling processes within the recycling industry.

Bulk Material Solutions
Explore our Air Wash System and other various technologies, principles and methods to improve and optimize all aspects of the bulk material handling processes and solutions you're using every day inside your facility or business.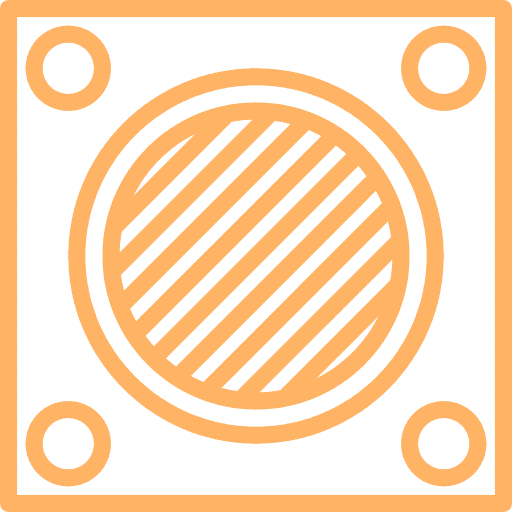 Applications
Learn about the various applications and industries our Air Conveyance Systems patented Air Wash System technology can be used in to optimize and improve how your facility processes and handles bulk materials.

Case Studies
View our case studies and see the real results our clients experienced following the installation and integration of a patented Air Conveyance Systems Air Wash Technology inside their company or facility.
Technology
Learn how our Air Wash technology works, what separates it from our competitors and why so many businesses and material processing facilities rely on Air Conveyance Systems for their bulk material process needs.
LEARN MORE ABOUT WHAT WE DO AND HOW WE CAN HELP YOU
About ACS
Air Conveyance Systems was established in 1999. Since our inception, we've integrated more than 100 working applications of our Air Wash Technology recovering and diverting millions of pounds from local landfills, saving companies money, increasing production, and maximizing output. We have a full-sized production facility where we can run your material samples, demonstrate the effectiveness, and show you the benefits an ACS system could bring to your business.
Parts & Products
At Air conveyance Systems, we develop, design, and fabricate a variety of bulk material handling solutions. Moreover, every system we offer exceeds industry standards by using only the highest-quality parts available. As a single-source solution, we inventory, distribute, and install all the parts, products, and components used in each one of our ACS material handling solutions. Click the button below to explore the various parts and products we offer here at Air Conveyance Systems.
Air Wash Dedusting & Separation
Our Air Wash System cleans and conveys your regrind all in one step! Our patented design uses one blower sized to efficiently evacuate, convey and clean your material. The unwanted fines, stringers and dust are collected in a sealed drum making your entire material handling process run smoothly with maximum production and minimal downtime. Imagine how Air Conveyance Systems Air Wash Technology  cab benefit and transform your business.
ACS Service Areas
At Air Conveyance System we manufacture, distribute, install our patented Air Wash technology to our clientele throughout North America. We also provide support, service, parts and consulting as well. To contact us to learn more about how we can help you, click the button below.
Contact ACS
Are you interested in learning more about how our patented ACS Air Wash technology can optimize the bulk material handling processes inside your facility? If so, call us at the number below or complete the form to discuss how an Air Conveyance System could maximize production and profits at your company.
HOW AN ACS SOLUTION CAN OPTIMIZE YOUR PROCESSING FACILITY?
Learn HOW our innovative Air Wash material handling solution can benefit YOUR facility by requesting a Free No-Obligation Processing Improvement Validation Study. Click the button below to learn more.