About ACS
Learn more about Air Conveyance Systems, who we are, and how we can help you.
At Air Conveyance Systems, we're an innovative material processing solution developer and provider.
Since 1999, Air Conveyance Systems has been developing and refining technology for the bulk material handling and processing industries.
We have developed and continue to improve a separation system that helps industry convert their scrap into useable and sellable products.
Patented as the "AirWash," our technology vacuums ground material, spins it around, and then separates it into its various components using different air density levels.
It's a little more complicated than that, but that's the general idea, and it works exceptionally well.
What makes our technology so unique from the other elutriation systems on the market today is that it has minimal moving parts, dust-free, performs several functions simultaneously, and operates and a much higher level of efficiency.
WHAT OTHER BENEFITS DOES ACS TECHNOLOGY OFFER?
Our Air Conveyance Systems are built for one thing – results-based production. Here are some of the ways our technology over-delivers and why our clients trust ACS as their complete bulk material handling solution.
Streamlines Your Bulk Material Handling Processes
Reduce Labour and Maintenance
Optimize Throughput and Process Speed
Increase Usable Production Scrap and End of Life Materials
Maximize Business Profits
Reduces Processing Operation Costs
However, maybe you're asking yourself the question…
Is Our Technology The Right Fit for Your Material Processing Needs?
Our technology's applications are virtually limitless, with new clients approaching us and exploring new and unique ways to implement it weekly. However, a few of the most common applications we implement our ACS technology for are:
Carpeting – Removing fibre from its backing
Plastic Bottles – plastic and label separation
Recycling – plastics, tires, the list is endless.
Agricultural – Seed cleaning and separation
Textile Recovery – bi product material separation
Wood Processing – Woodchip and sawdust separation
Our technology is uniquely capable of optimizing and bulk material processing system to be more effective and efficient, leading to increased company production and as a result, revenue and profits, while at the same time reducing the incremental costs typically associated with increased production.
Interested In Learning More About How Our Patented ACS Technology Can Improve Your Companies Processing Capabilities and Bottom Line?
Click here to contact us at Air Conveyance Systems today to schedule a time to discuss what the application of our technology could do for your company.
HOW Our Patented AirWash Technology Works
Improve Your Facility's Processing with ACS Innovation
DISCOVER HOW ACS TECHNOLOGY CAN BECOME YOUR PROCESSING FACILITY'S HIDDEN ADVANTAGE. SPEAK TO US TO LEARN HOW OUR SYSTEMS CAN HELP YOU!
EXPLORE WHAT WE DO AT AIR CONVEYANCE SYSTEMS
Elutriation Systems
Learn how we've enhanced, upgraded, and optimized a standaard elutriation system with our patented Air Wash Technology.
Learn More
Air Wash & Dedusting
Improve every aspect of your bi-product material separation process with the leading technology available on the market.
Learn More
Trim & Scrap Handling
Our InLine Venturi System combined with the Multiair blower unit is perfect for continuous edge trim, process waste handling and more.
Learn More
Pneumatic Conveying
Our "modular" pneumatic conveying solutions allow for both the conveying and the separating of process waste.
Learn More
Maximize Production, Minimize Costs and Downtime
At Air Conveyance Systems, we're the leading providers of bulk material handling solutions. Discover how our Air Wash technology and services can streamline your facility's processes, reduce manual labour, increase production and process speed, reduce waste and overall costs, and maximize your business profits.
LEARN WHAT ACS TECHNOLOGIES CAN DO FOR YOUR PROCESSES

Recycling
Learn more about how Air Conveyance Systems specifically, and AirWash System (Similar to elutriation) in general, can be applied to dramatically improve the bulk material handling processes within the recycling industry.

Bulk Material Solutions
Explore our Air Wash System and other various technologies, principles and methods to improve and optimize all aspects of the bulk material handling processes and solutions you're using every day inside your facility or business.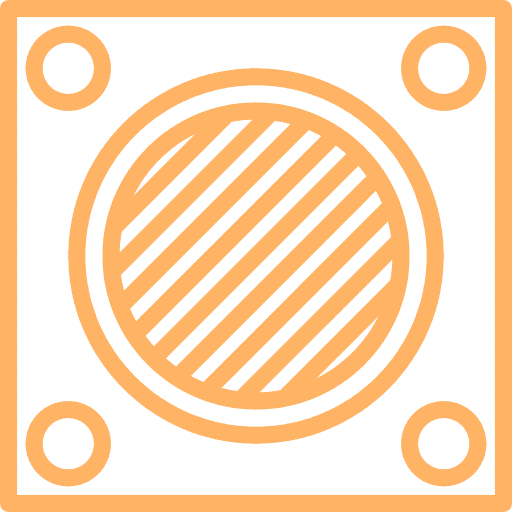 Applications
Learn about the various applications and industries our Air Conveyance Systems patented Air Wash System technology can be used in to optimize and improve how your facility processes and handles bulk materials.

Case Studies
View our case studies and see the real results our clients experienced following the installation and integration of a patented Air Conveyance Systems Air Wash Technology inside their company or facility.
Technology
Learn how our Air Wash technology works, what separates it from our competitors and why so many businesses and material processing facilities rely on Air Conveyance Systems for their bulk material process needs.
LEARN MORE ABOUT WHAT WE DO AND HOW WE CAN HELP YOU
About ACS
Air Conveyance Systems was established in 1999. Since our inception, we've integrated more than 100 working applications of our Air Wash Technology recovering and diverting millions of pounds from local landfills, saving companies money, increasing production, and maximizing output. We have a full-sized production facility where we can run your material samples, demonstrate the effectiveness, and show you the benefits an ACS system could bring to your business.
Parts & Products
At Air conveyance Systems, we develop, design, and fabricate a variety of bulk material handling solutions. Moreover, every system we offer exceeds industry standards by using only the highest-quality parts available. As a single-source solution, we inventory, distribute, and install all the parts, products, and components used in each one of our ACS material handling solutions. Click the button below to explore the various parts and products we offer here at Air Conveyance Systems.
Air Wash Dedusting & Separation
Our Air Wash System cleans and conveys your regrind all in one step! Our patented design uses one blower sized to efficiently evacuate, convey and clean your material. The unwanted fines, stringers and dust are collected in a sealed drum making your entire material handling process run smoothly with maximum production and minimal downtime. Imagine how Air Conveyance Systems Air Wash Technology  cab benefit and transform your business.
ACS Service Areas
At Air Conveyance System we manufacture, distribute, install our patented Air Wash technology to our clientele throughout North America. We also provide support, service, parts and consulting as well. To contact us to learn more about how we can help you, click the button below.
Contact ACS
Are you interested in learning more about how our patented ACS Air Wash technology can optimize the bulk material handling processes inside your facility? If so, call us at the number below or complete the form to discuss how an Air Conveyance System could maximize production and profits at your company.
HOW AN ACS SOLUTION CAN OPTIMIZE YOUR PROCESSING FACILITY?
Learn HOW our innovative Air Wash material handling solution can benefit YOUR facility by requesting a Free No-Obligation Processing Improvement Validation Study. Click the button below to learn more.