WELCOME TO AIR CONVEYANCE SYSTEMS
want to Improve Your Facility's material Processing Capabilities?
REQUEST A COMPLIMENTARY MATERIAL PROCESSING VALIDATION STUDY
Send us a sample of your material where we'll process it with our Air Conveyance Systems technology to accurately demonstrate what it could do inside of your company.
Click The Button To Request A Validation Study Today
***We will never share or sell your information.
THE MOST POWERFUL & EFFECTIVE BY PRODUCT MATERIAL SEPARATION TECHNOLOGY ON THE MARKET
DISCOVER HOW AIR CONVEYANCE SYSTEMS CAN IMPROVE YOUR FACILITY'S PROCESSING CAPABILITIES MAXIMIZING BUSINESS PROFITS AND REDUCING PRODUCTION COSTS
INNOVATIVE INDUSTRIAL SOLUTIONS BY AIR CONVEYANCE SYSTEMS
At Air Conveyance Systems, we design and fabricate air systems to optimize and improve your facility's material handling processes.
We specialize in material separation systems ranging from regrind cleaning to fibre removal. Twenty plus years of experience in the pneumatic field allows us to integrate our equipment with other local reputable suppliers.
The result is premium engineered, high quality and reliable material processing systems. 
Here are a few of our typical applications:
Grinder and shredder evacuation

Material separation and classification

Dust Collection 

Inline grinding

Finished and scrap part conveying

Pneumatic equipment refurbishing and repair

Plastic and rubber recycling systems
Click the button below to learn more about our Air Wash system and other material processing solutions.
EXPLORE WHAT WE DO AT AIR CONVEYANCE SYSTEMS
Elutriation Systems
Learn how we've enhanced, upgraded, and optimized a standaard elutriation system with our patented Air Wash Technology.
Learn More
Air Wash & Dedusting
Improve every aspect of your bi-product material separation process with the leading technology available on the market.
Learn More
Trim & Scrap Handling
Our InLine Venturi System combined with the Multiair blower unit is perfect for continuous edge trim, process waste handling and more.
Learn More
Pneumatic Conveying
Our "modular" pneumatic conveying solutions allow for both the conveying and the separating of process waste.
Learn More
A few applications of our technology
Our Air Wash Dedusting & Separation easily and effectively separates the rubber and fabric from supported hose in just 3 steps.
Our Air Wash Dedusting & Separation easily and effectively separates the groats from hulls.
Our Air Wash Dedusting & Separation easily and effectively separates the plastic and labels from bottles in just 3 steps.
HOW Our Patented AirWash Technology Works
Improve Your Facility's Processing with ACS Innovation
DISCOVER HOW ACS TECHNOLOGY CAN BECOME YOUR PROCESSING FACILITY'S HIDDEN ADVANTAGE. SPEAK TO US TO LEARN HOW OUR SYSTEMS CAN HELP YOU!
How Our Air Conveyance Systems Technology Can Benefit Your Business
Streamlines Your Bulk Material Handling Processes
Reduce Labour and Maintenance
Optimize Throughput and Process Speed
Minimize Production Time and Processing Costs
Increase Usable Production Scrap and End of Life Materials
Maximize Business Profits
A FEW OF THE INDUSTRIES WHO COMMONLY GAIN ENORMOUS BENEFIT FROM OUR TECHNOLOGY
Recycling
Improve your facility's recycling processes! Learn how you can recover and reuse more end of life materials with an Air Conveyance System. Learn more about how ACS can streamline your recycling process.
Agricultural Processing
Learn how an Air Conveyance System will quickly clean your grain or seed with air wash bi-product separation technology and convey it for appropriate siloing and storage. Optimize your agricultural process with ACS.
Automotive Recycling
Quickly process rubber, carpet, pipe and hose, plastic and other automotive industry materials while also increasing production speed, facility cleanliness, and profits with an ACS system. Learn more here.
Textile Recovery
Learn how an Air Conveyance System can help you dramatically increase the quantity and quality of usable material in your textile recovery and processing facility. Click here to learn more.
Wood Processing
Discover how our technology can improve and enhance how you process wood in your facility. Quickly separate wood chips from sawdust, collect and remove the problematic airborne wood particulates, and reduce processing waste with an ACS system.
And More
Are you in an industry that isn't listed here? Our technology may likely still provide you with the material handling solution you've been searching for. Click here to contact ACS to learn how we can help you.
An Explanation of Our Patented Air Wash Technology
Watch our founder Peter Simpson explain how the Air Conveyance Systems patented "Air Wash" Technology works.
What Separates Air Conveyance Systems From Other Elutriation and Aspiration Technologies?
1-2 Day Simple Turn-Key Installation
Whether you're looking for a basic installation or a completely custom solution, our ACS technology can typically be installed within a 1-2 day turnaround time, meaning minimal costs for facility implementation and integration.
Low Maintenance with Only a Few Moving Parts (Approx 4)
Our technology has been designed to have as few moving parts as possible. This reduction in moving parts dramatically decreases the typical costs associated with replacement parts and maintenance. Furthermore, it promises virtually ZERO system downtime.
Minimal Training Required
Our technology was designed not only to process materials in the most efficient manner possible but to function without the need for highly specialized trained technicians who require initial and ongoing training and who need to monitor it 24/7 continually.
Complete Installation, Service, Parts, and Support In One Place
We make things simple by providing you with a 100% complete end-to-end material processing solution! How? We not only design, fabricate and install our products. We also provide service, support, and parts if required – Everything you need in one place.
100% Satisfaction Guarantee
No one else in the industry offers anything even close to the level of quality, support, and service that we've built our reputation on here at Air Conveyance Systems. For that reason, we're able to offer the most comprehensive guarantee in the industry without even a close second. Learn more about
our guarantee here
.
We Offer a 100% Satisfaction Guarantee on ALL Our Air Conveyance Systems
At Air Conveyance Systems, we stand behind our technology; that's why we offer a 100% Satisfaction Guarantee. Integrate Our System in your business, and if you follow our instructions and our system doesn't deliver EVERYTHING we promised and MORE, we'll bend over backwards to solve any problems. If you're still not happy, we'll return it at zero expense to you – No Questions Asked. Click to learn about Our Guarantee.
LEARN MORE ABOUT WHAT WE DO AND HOW WE CAN HELP YOU
About ACS
Air Conveyance Systems was established in 1999. Since our inception, we've integrated more than 100 working applications of our Air Wash Technology recovering and diverting millions of pounds from local landfills, saving companies money, increasing production, and maximizing output. We have a full-sized production facility where we can run your material samples, demonstrate the effectiveness, and show you the benefits an ACS system could bring to your business.
Parts & Products
At Air conveyance Systems, we develop, design, and fabricate a variety of bulk material handling solutions. Moreover, every system we offer exceeds industry standards by using only the highest-quality parts available. As a single-source solution, we inventory, distribute, and install all the parts, products, and components used in each one of our ACS material handling solutions. Click the button below to explore the various parts and products we offer here at Air Conveyance Systems.
Air Wash Dedusting & Separation
Our Air Wash System cleans and conveys your regrind all in one step! Our patented design uses one blower sized to efficiently evacuate, convey and clean your material. The unwanted fines, stringers and dust are collected in a sealed drum making your entire material handling process run smoothly with maximum production and minimal downtime. Imagine how Air Conveyance Systems Air Wash Technology  cab benefit and transform your business.
Maximize Production, Minimize Costs and Downtime
At Air Conveyance Systems, we're the leading providers of bulk material handling solutions. Discover how our Air Wash technology and services can streamline your facility's processes, reduce manual labour, increase production and process speed, reduce waste and overall costs, and maximize your business profits.
LEARN WHAT ACS TECHNOLOGIES CAN DO FOR YOUR PROCESSES

Recycling
Learn more about how Air Conveyance Systems specifically, and AirWash System (Similar to elutriation) in general, can be applied to dramatically improve the bulk material handling processes within the recycling industry.

Bulk Material Solutions
Explore our Air Wash System and other various technologies, principles and methods to improve and optimize all aspects of the bulk material handling processes and solutions you're using every day inside your facility or business.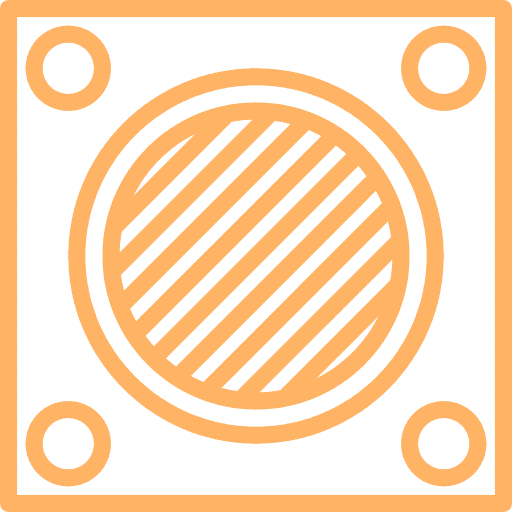 Applications
Learn about the various applications and industries our Air Conveyance Systems patented Air Wash System technology can be used in to optimize and improve how your facility processes and handles bulk materials.

Case Studies
View our case studies and see the real results our clients experienced following the installation and integration of a patented Air Conveyance Systems Air Wash Technology inside their company or facility.
Technology
Learn how our Air Wash technology works, what separates it from our competitors and why so many businesses and material processing facilities rely on Air Conveyance Systems for their bulk material process needs.
ACS Service Areas
At Air Conveyance System we manufacture, distribute, install our patented Air Wash technology to our clientele throughout North America. We also provide support, service, parts and consulting as well. To contact us to learn more about how we can help you, click the button below.
Contact ACS
Are you interested in learning more about how our patented ACS Air Wash technology can optimize the bulk material handling processes inside your facility? If so, call us at the number below or complete the form to discuss how an Air Conveyance System could maximize production and profits at your company.
HOW AN ACS SOLUTION CAN OPTIMIZE YOUR PROCESSING FACILITY?
Learn HOW our innovative Air Wash material handling solution can benefit YOUR facility by requesting a Free No-Obligation Processing Improvement Validation Study. Click the button below to learn more.